If you are like most homeowners, you understand how difficult it can be to find a repair person that's not only able to work with your schedule but is affordable as well.  For garage door repairs, there are plenty of resources available for you to figure out what is wrong with your door.  However, for safety purposes, you should always call on a professional for your garage door maintenance. Here are a few reasons why you should always call professionals when it comes to repairing or replacing your garage door.
Injury Risks
Here is an important thing to consider: A typical garage door can weigh upwards of 400 pounds.  A torsion spring is a piece of metal with enough coiled-up energy to move that door open and down with ease.  Imagine what the force of either of those parts could do to your hand or another limb if it gets in the way.  You would obviously take all necessary safety precautions, but without the proper training and the experience of working on hundreds of garage doors, it's virtually impossible to completely guarantee your safety.
Other repairs like fixing a bent garage door track or replacing an entire door could seem like a simple thing to do.   Unfortunately, that is not the case.  These repairs come with a plethora of dangerous risks and a professional should ALWAYS be called to handle it for you.  No home maintenance or repair is worth risking your life for.
Making Problems Worse
Fixing things by yourself may seem like a good idea, but you could be causing more damage by doing so.  A YouTube video is no substitute for actual garage door repair training.  You may think you are doing everything right, but you can still make one critical mistake that can cause more damage to your garage door, vehicle, or self.  If you make a mistake, you might have created a problem much costlier than the one you were trying to fix.
More importantly, trying to fix your garage door yourself could cancel out any garage door warranty you may have, which could be financially disastrous. Better not take any chances.
Is it really fixed?
You may think you have done a fine job fixing your garage door, but you could be mistaken.  A garage door that almost closes all the way could look all right but might create some problems.  If your door does not close all the way down to the weather-stripping, any insulation you have in your garage door is wasted.  This will result in increased heating and cooling costs as heat escapes or enters your home through your broken residential garage door.
Safety is also something you sacrifice in these situations since a gap in your garage door is an open invitation for thieves to try to break in. For example, it is possible to slip a wire under the door to try to hook the emergency release or take advantage of the gap to pry the door open.  If you do not have training in professional garage door repair, you might not even notice that you failed to do the job correctly until it is too late.
Professionals Have the Right Skills and Tools
Professional garage door companies like Springs Garage Doors have ample experience and the necessary expertise and knowledge to work out your issues.  We have the proper equipment for the job and are covered with appropriate and essential documentation like liability insurance and warranties.  Professional companies like ours can accurately troubleshoot much more accurately and quickly compared to DIY amateurs.
While it is easy for you to assume that you understand why your garage door is either creaking or squeaking, the question is, are you sure?  In most cases, the solutions are never that simple.  Many DIY homeowners will assume that they have accurately diagnosed and fixed their door issues, only to realize later that they did not.  To guarantee your garage door problems are accurately identified and corrected, you need to get in touch with a qualified garage door company or expert.
Get the Job Done Quickly
Considering that most of the garage doors are attached to your house directly, they are undeniably a vulnerable entry point should they get damaged.  As mentioned before, malicious criminals may capitalize on the security gap created by a broken garage door, particularly if it is not repaired immediately or is left unattended overnight.
Also, a broken garage door that will not close completely adds to other risks like snow or rain, or even animals and insects penetrating your home, which could pose both security and health hazards.
By hiring an expert to repair your faulty garage door will ensure that your garage door is promptly and accurately fixed, allowing you to feel secure and safe in your house.  In comparison to the hassles and time, it would take you to identify and resolve the problem; professionals can ensure a faster turnaround period.  This means that you will have a correctly functioning garage door in a short while, all without the needless hassles.
Don't do it yourself. Call the experts.
We hope this article helped you to see the reasons why you need to hire an expert to handle your garage door repair problems.   Enlisting professional assistance is always an excellent approach when it comes to taking care of manual tasks you are not trained to handle.  It is apparent that it is much more helpful to hire a professional company than trying to solve a garage door problem on your own.  Not only will it help you save on costs, but it will also enable you to avoid potential injury and safety risks while enjoying high quality and prompt service.  Next time you have a pending garage door problem that needs fixing, save your time, money, and energy and simply get in touch with Springs Garage Doors.  You will not regret it!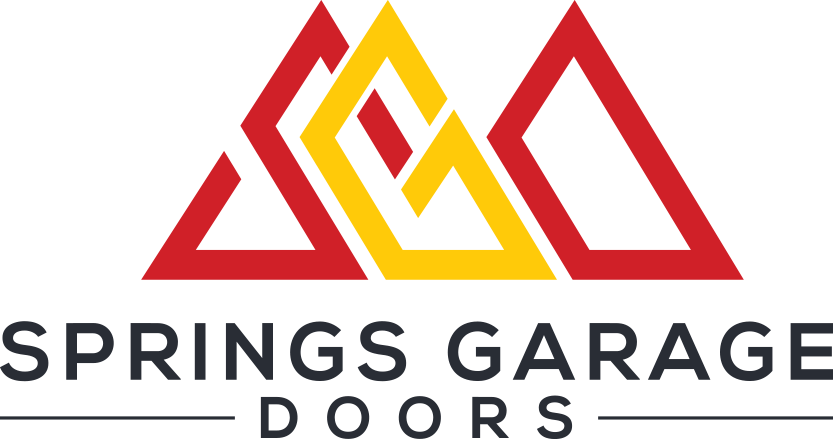 Open 24 Hours
7 Days a Week

We Accept Credit Cards & Personal Checks