The garage door of most Colorado Springs homes doesn't catch a break for too long. It's almost constantly opening and closing as families go about their daily activities, like going to work, school, or rushing for an appointment.
Most never think about the lifespan of a garage door until there is something clearly wrong with it. However, these doors aren't designed to last forever and can have an average lifespan between 15 and 30 years. But, quality and traction can cut down or increase the average lifespan significantly!
If you're wondering if you need a garage door replacement, here is a short guide from Springs Garage Doors to help you out.
Things to Consider When It Comes to Repairing Or Replacing Your Garage Door
Here are 4 things to consider to determine if you need garage door replacement or repair:
Garage door damage
If there is damage to the door, but it still works, then you might just get away with garage door repair services. Just make sure to address the damage soon because things can get worse over time. A significant dent in the door can create unnatural wear and tear on the door tracks, leaving you at risk for problems and dangerous situations.
The extent of the damage
If the damage prevents the garage door from operating in any way, then replacement is likely your only solution.
The cost of repairing vs. replacing
Modern garage doors are a long cry from their predecessors, but not all families can afford to buy a new one. If your budget is tight and the damage can be simply repaired, then you can postpone replacement for a bit longer. Our experts at Springs Garage Doors can help to determine what needs to be done immediately, and what can wait.
The age of the garage door
Even new things can break, but if your garage door is not old or even new, then it can most likely be repaired and doesn't need replacing. But, you won't know for sure until a professional takes a look!
Automatic Garage Door Replacement
Here's when you might want to choose garage door replacement instead of repairs:
Upgrading your home appearance – a new garage door can greatly boost your curb appeal and add value to your home;

Resolving structural damage – if the door has structural damage, the only thing you can do is replace it altogether;

Noise-reduction – if the door squeaks or vibrates loudly, upgrading it can help tremendously in remedying this issue;

Addressing panel damage – these can be cracks or even full-blown holes on multiple panels;
Automatic Garage Door Repair
If your garage door has any of these following issues, then you can easily get it repaired instead of replaced:
The garage door has stopped working – If the door doesn't seem visibly damaged, then you can most likely get it successfully repaired;

Crooked or sagging – Alignment problems can also be easily repaired and ensure the door closes perfectly;

The door feels heavy – If when you close or open the door by hand, it feels heavier than usual, then your springs have likely worn down and just need to be fixed;

Failed sensors – Failed sensors can be a safety issue, but they can generally be fixed;

Damaged panel – If you have some damage on one panel in your garage door, you likely don't need to change it altogether. The panel can either be changed or even repaired if there is just a small crack;
Hiring a Professional Garage Door Company
If you need to repair or replace your garage door, working with a professional garage door company is your best bet to ensure the best outcomes.
Pro teams like Springs Garage Doors can help you swiftly address the damage and fix your garage door with minimal repairs. Not only that, but it is also the safer route that could help prevent injuries from trying to repair the door yourself.
If you're a Colorado Springs homeowner and are experiencing problems with your garage door, we at Springs Garage Doors can help. Call us at (719) 306-6665 to find out more about our garage door services. We are available 24/7, 7 days a week.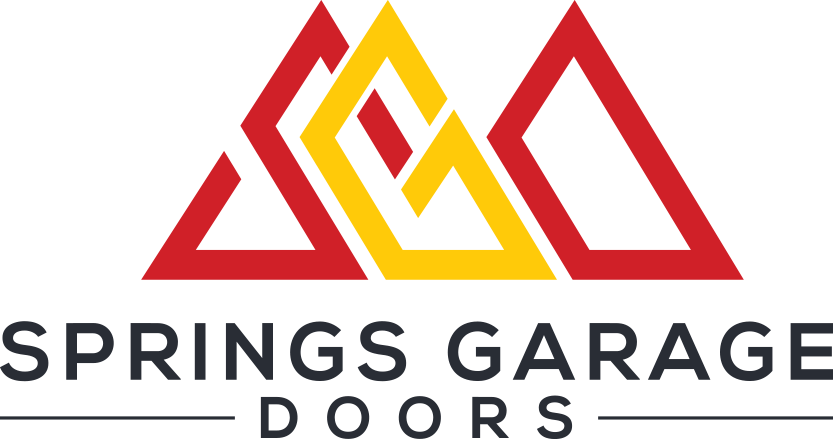 Open 24 Hours
7 Days a Week

We Accept Credit Cards & Personal Checks